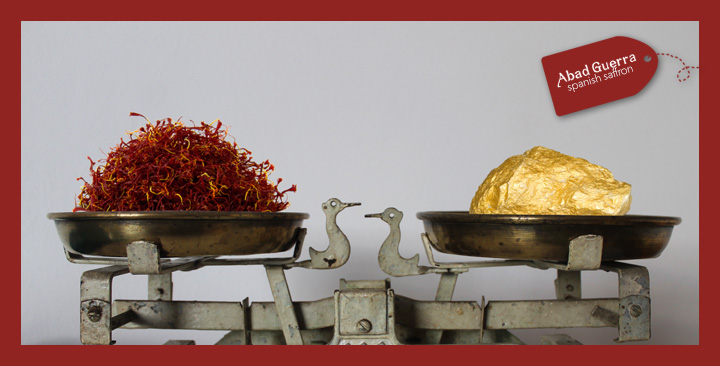 Spanish Saffron or 'red gold'
Of bright colour and intense aroma, so is the saffron that is grown in Spain. Strands are sold as if they were precious metals. Saffron roses, as they call the flowers of this spice, are violet inside with yellow stamens and three red-orange filaments. Once these filaments are extracted and dried, we have what is known as Saffron.
Unlike many other crops, Saffron roses need a continental climate, characterized by high temperature differences from one season to another, even within a single day. With little need for water, its cultivation is favoured in drier areas such as 'La Meseta' the great plateau of Castilla, with the growing area par excellence in Castilla La Mancha, particularly the regions of Toledo, Albacete, Cuenca and Ciudad Real.
Mediterranean cuisine is closely linked to this valuable spice. Traditionally it's used for colouring and seasoning many of our dishes (paella, rice, pickles, vermicelli, fideuà…). A few strands of saffron are sufficient for the aromatic character of our dishes and improve the final result. 'Red Gold' is the star of Spanish gastronomy and represents the best of the Mediterranean diet, worldwide.